Seedling Store
Order Seedlings
Welcome to the Store
We will begin accepting orders in October. Seedlings will be available January-March, 2023.
Oklahoma Forestry Services grows and sells seedlings for conservation purposes only. They cannot be resold as live plants. Violation of these conditions will result in a $50/tree penalty and/or loss of opportunity to purchase seedlings for up to 5 years. By purchasing these seedlings, you are accepting agreement of the above "Conditions of Sale."
The minimum order is 100 seedlings. Bareroot seedlings come in bundles of 50. A staff member will call you when your order is ready. Seedlings may be picked up on Fridays between 8 a.m. and 4 p.m. January through March at the Forest Regeneration Center (FRC) in Goldsby, Okla. Shipping is available via Federal Express for a fee (fee assessed at checkout). We cannot ship containers. Hardwood containers must be picked up within 30 days of notice. Pine containers can be picked up after March 1 at FRC. For more information, please call FRC at 405-288-2385 ext 101.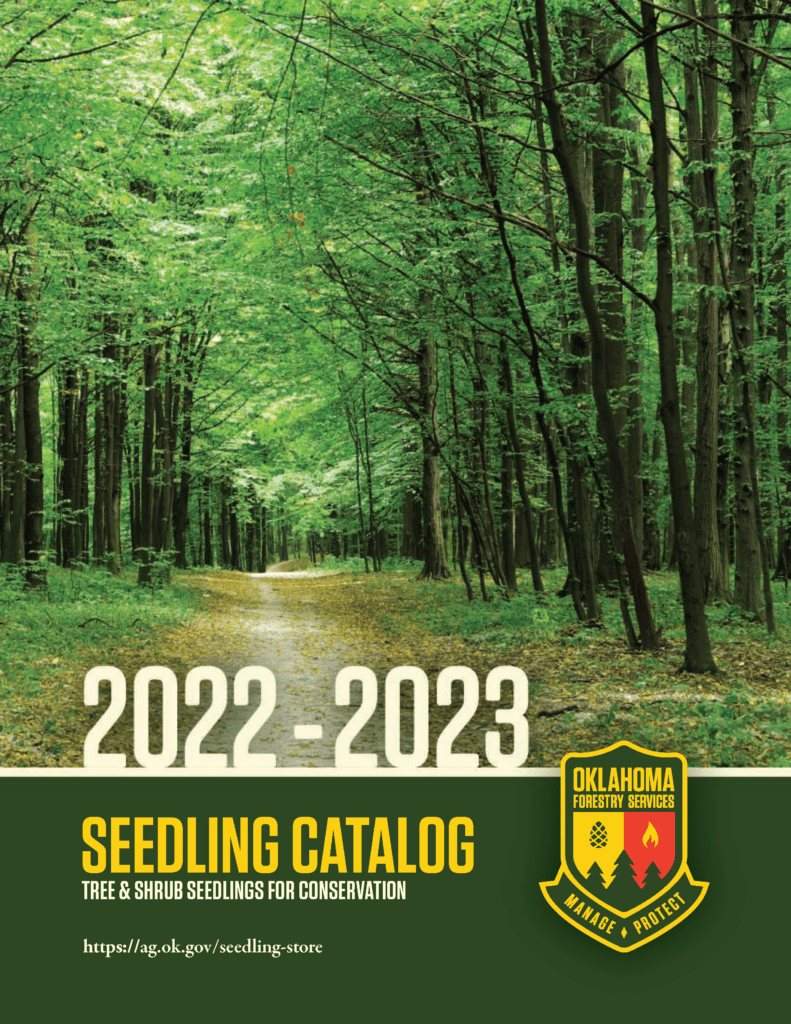 Search
Results