Seedling Store
Order Seedlings
Welcome to the Store
We are wrapping up our season for conservation seedlings. We will start taking orders for next year in October.
Oklahoma Forestry Services grows and sells seedlings for conservation purposes only. They cannot be resold as live plants. Violation of these conditions will result in a $50/tree penalty and/or loss of opportunity to purchase seedlings for up to 5 years. By purchasing these seedlings, you are accepting agreement of the above "Conditions of Sale."
The minimum order is 100 seedlings. Bareroot seedlings come in bundles of 50. A staff member will call you when your order is ready. Pick ups will be scheduled on Fridays between 8 a.m. and 4 p.m. January through March at the Forest Regeneration Center (FRC) in Goldsby, OK. Shipping is available via Federal Express for a fee (fee assessed at checkout). We cannot ship containers. Hardwood containers must be picked up within 30 days of notice. Pine containers can only be picked up after March 1 at FRC. For more information, please call FRC at 405-288-2385 ext 101.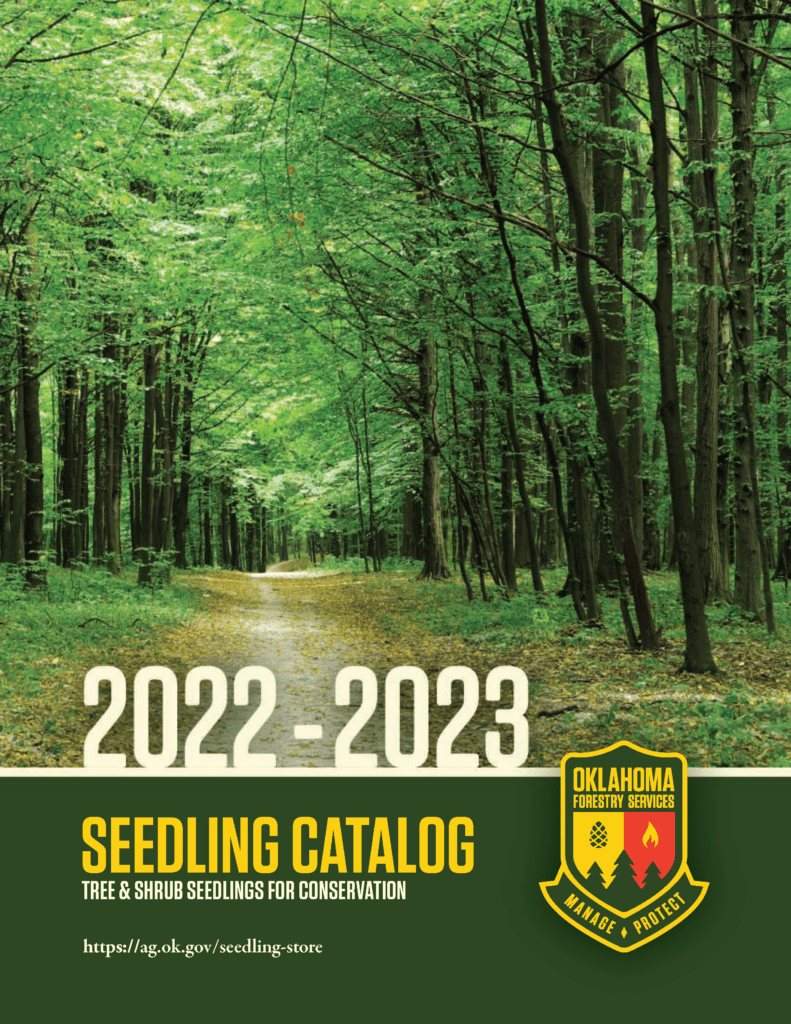 Search
Product Name

Hardiness Zones

Moisture Zones

Soil Type

Windbreak

Erosion Control

Wildlife

Product Type
Results